 Welcome
The Rancho Santa Fe area of San Diego is one of the most exclusive, beautiful, and desired rural communities in the country. Hidden among exclusive country clubs and private gated communities is the best-kept secret in town; Rancho Santa Fe Food Company.
View Menu
Reservation
"Simple, tasty, fresh local food, prepared with a lot of love is our passion," says Delorine and Bob Jackson, owners and local residents. "We wanted to create a casual neighborhood spot where locals could come for a great meal at reasonable price."
Pastry Chef Andrew Dover creates beautiful and tasty treats in our full-service bakery, where you can find daily fresh bread, great coffee, delicious cakes and pastries.
The restaurant serves breakfast lunch and dinner, with daily specials featuring wonderful eclectic dishes from all over the world.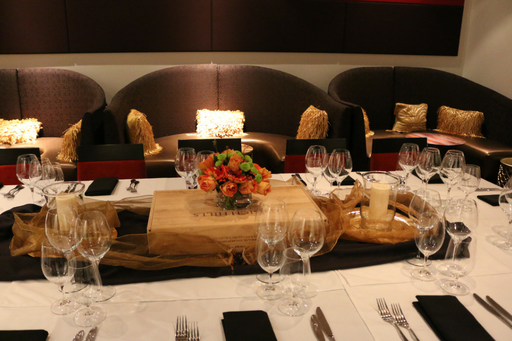 Grilled filet with a honey dijon glaze. Served with russet whipped potatoes and mixed veggies.
Sausage, pepperoni, mushrooms, roasted red peppers, black olives, house-made marinara, mozzarella.

"If you're looking for EXCELLENT food at reasonable prices, this is the place for you! We had dinner here for the first time this evening and it was exceptional. Seriously, this is a gem of a find and we'll be back. The food is excellent and portions are generous. I like that this is not a "tiny food" place. Be sure to get the Rancho Santa Fe burger but leave room for dessert because their desserts are one of their signature items." – Craig

"Love this place….!! The pastries and specialty desserts which are made by the executive pastry chef (who is also on site) remind me of a quaint little place in "Paris"….! Tres Manifique….!!" – Terry

"Wonderful little gem tucked into RSF. We love our little local restaurant and bar. The chef and pastry chef are amazing. The salmon dinner is a favorite, and the specials are always perfect. This is a great place to stop and enjoy beer or wine, some music, even watch sports at the bar, and not be disappointed. Excellent service and menu and prices. The ribs on Wednesday are excellent too!! The pastries are amazing. For such a quaint little place, the evenings or brunches are always a great experience." – TS

"We have gone to this restaurant about a half a dozen times and each time the food is absolutely delicious!! I highly recommend this place to anyone who wants a really good, healthy meal. Today we were there and a young man by the name of Aadan was an assistant to the manager, plus a very good waiter. He was attentive and courteous!! We enjoyed our conversation and he was very articulate. This restaurant deserves to succeed and I hope it does." – Janice
Bakery Hours
Open Tuesday through Sunday 9 am – 2 pm
Restaurant Hours
Monday: Closed
Tuesday through Friday 10 am – 2 pm, 6 – 9 pm
Saturday: 10 am – 2 pm, 6 – 9 pm
Sunday: 10 am – 2 pm
Visit us at:
18021 Calle Ambiente,
Rancho Santa Fe, CA 92067
Drop Us a Line
Don't be shy. Let us know if you have any questions!
Or give us a call at (858) 381-6278